Hi, 2019! My Goals & Intentions for the New Year
There is something about new beginnings that bring so much inspiration to so many people. Like most, a long list of unrealistic resolutions can lead to failure. Over the years I've been able to realistically figure out what I want to improve and how I am going to get through it in the new year! I love sitting down on New Years Eve and make a list (physical or mental, doesn't matter) of what I am looking forward to and what I want to achieve in the new year. I keep things realistic because if you start small, you have so much room to grow!
Reflecting on 2018:
2018 was a YEAR. Here are some things I experienced summed up into a couple of bullet points:
I graduated college (what the heck, i'm an adult?!)

I was accepted into the #1 graduate program for my area of study, and am now attending Northwestern

I am studying Communication Sciences

I went vegan for Easter and, since then, have lead a mainly plant-based diet & lifestyle

I interned with Nordstrom, which was such a learning experience

I grew my Instagram blog following to over 6K; a big accomplishment for me

I celebrated last NYE in Disney World, it was so wild

My room was featured on LiketoKnow.It home & it BLEW UP. I sold my most from that single post than I ever have.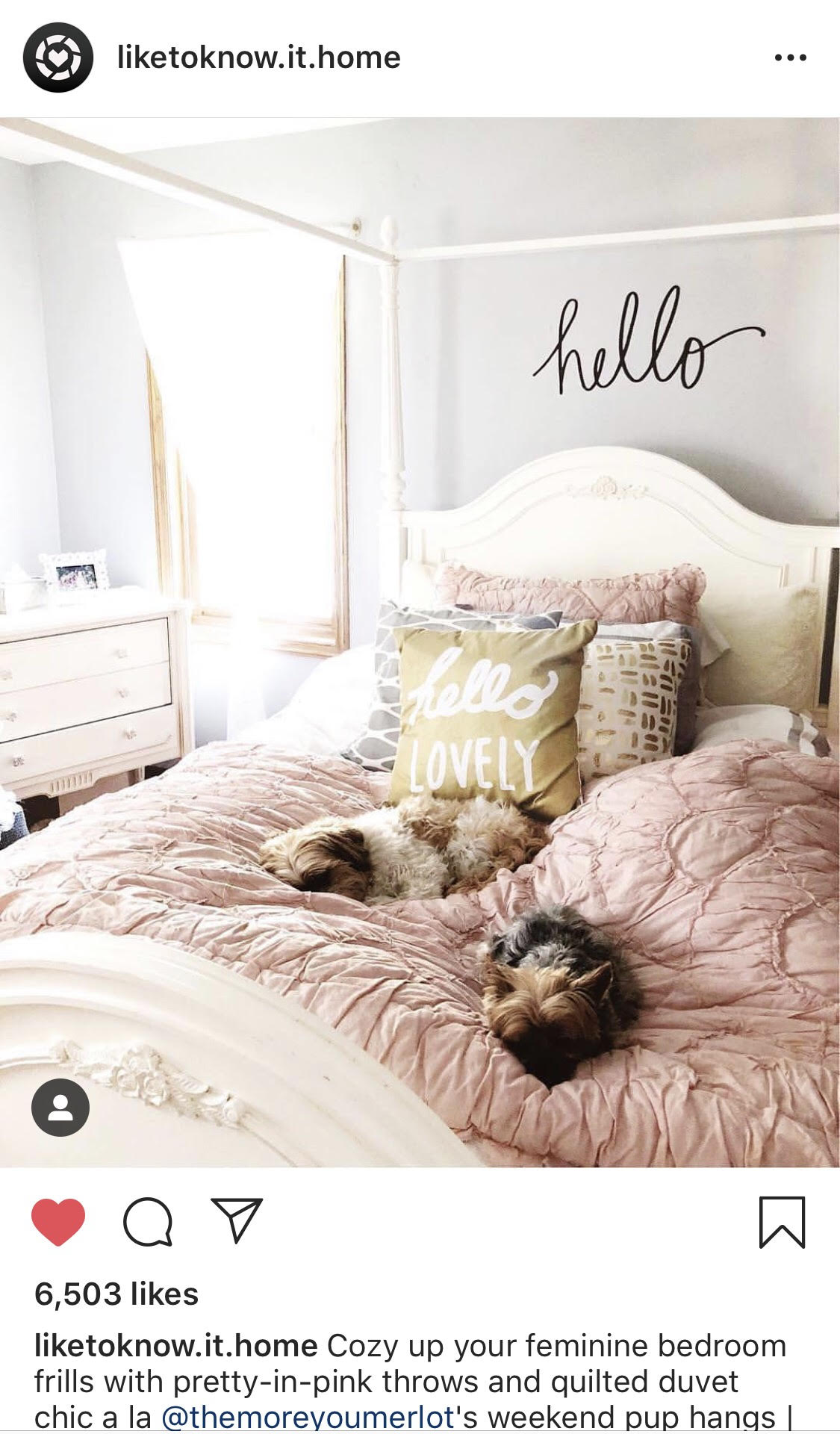 Here is my picture that was featured on LikeToKnow.It HOME! I was so shocked how much traction a re-post can bring… such a cool memory!
I went to Venice, California for spring break and fell in love with the culture, food & beaches
I moved to Chicago with Mitch and we are loving every second of it

I chopped my hair

I celebrated my Mom's 50th in Colorado, slept in a yurt & explored all around. I was so happy to spend quality time with my family

Although 2018 brought a lot of brand collaborations, my top two were SporTea (which is still going) and Google Maps… so wild!

Meeting amazing people through my blog (HEY HANNAH) and keeping relationships I cherish, especially those made through Purdue

I attended a close friend's wedding in Florida and meet her beautiful daughter my heart was so full
What I am excited for in 2019:
Finishing my graduate degree with Northwestern

Continuing my blog. I want to focus a lot of my energy on my website, with hopes to gain more revenue from it

I want to shift my focus for my blog into health & wellness and less on fashion. Although I love fashion, wellness is something I am truly passionate about! If you love my fashion content, don't worry because I still will be posting about it on occasion. My LikeToKnow.It will still be used for you all to shop off of.

Re-introducing working out into my life

This is SUCH a popular resolution for 2019. For my overall mental clarity and scoliosis health, I want to make sure that I exercise 3 times a week. I will be starting a daily journal to document my exercises… should I share it here?

I want to start Class Pass in the spring. If you are a Chicago native, it's a great way to incorporate classes into your workouts with the commitment of a single studio pass

Living and sharing content with intention

Growing my faith with God

De-cluttering my home and buying with purpose. Quantity over quality

This is something I started in 2018 and am continuing in 2019

Saving for a trip in the USA with Mitch… maybe Seattle, Arizona, or Key West?

Going to Poland next NYE to celebrate my cousins wedding; this is when Mitch will meet my entire extended family (omg)
All in all, I wanted to say Thank You to those who have followed me for this long. Although my following is small, it is mighty! I love connecting with everyone on a daily basis to laugh and love life with me! Cheers to many years to come!
What are your New Year goals and intentions?
X, Natalie