How to Travel to Europe for Cheap (under $1500)
Here's the question… how do you travel to Europe (three countries to be exact) on a budget? I am here to share the secret!
Spring of 2019 I went to three European countries for one week and spent $1500 total. I traveled with my college friend, Eira, where we went to London, Milan & Porto. Our main goal was to see Porto (Portugal) so we found a way to explore on a budget; I am here to tell you how (and it's not that hard).
Flights
Be flexible and plan ahead of time! A rule of thumb I always go by is to purchase flights at least three months before I plan on traveling. Not only does this give you flexibility but also lets you compare prices from various airlines.
Always use Google Flights

Google Flights compares a bunch of airline companies to give you the best price

Always search for flights on "incognito" mode

I purchase tickets on Tuesday & Wednesday in the morning.

Not sure if this really does anything, but I've heard that these days typically have great pricing!

When in Europe, use inexpensive airlines like:

Easy-Jet

Ryan Air

TAP Air Portugal

This will save you $$. The reason the flights are so inexpensive is due to the lack of accommodations, drinks, food & service during the flight. I brought my own snacks & a reusable water bottle so I didn't mind the short flight!

Don't use a carry on… travel with a backpack!

Saves you $$

You can avoid any checked-bag fees

Saves you time

Since you won't have to check your bag, you can take your backpack and go!

Easier to travel with

Europe tends to have a lot of cobble stone roads. This is easier when you're walking a lot.
Accommodations
AirBNB is your friend! If you are really looking to travel on a budget, you can stay in hostels. We've both stayed in hostels before but we wanted the comfort of an AirBNB. We did stay in a Hilton while in Milan but were able to use Mitch's friends & family discount (since he works for Hilton).
Here is where we stayed in Porto.

We did stay in an AirBNB in London but it was above a club and I would not recommend! When you do book an AirBNB or hotel, make sure that you are close to a tube station.

Hotel prices will differ based on the happenings in that particular city. For example, when Lollapalooza in happening Chicago hotel prices tend to inflate. Make sure to check any local events before booking (along with avoiding heavy travel seasons like Christmas or Spring Break).

If you decide to travel with AirBNB, you can use my code for $20 off!
Food
Pack food before the airport and your flight. Airport food tends to be relatively expensive, and food on your flight will probably suck. I placed a huge order on Thrive before we left with things like LARABARs and mushroom jerky!
Shopping
Prioritize what's more important to you. We chose to site-see & explore the local restaurants instead of shopping. This helped us put our money toward things we truly wanted to see and explore in Europe.
I didn't buy any souvenir for myself aside from tea in London and salt from Portugal. All of my memories are from photographs I took & will put in a book from Artifacts Uprising.
Here are the tours we did while in Europe:
A Parmigiano Reggiano tour in Parma, Italy

When booking, make sure to ask for Cristiana Clerici! She was our "tour guide" and was truly spectacular.

A local Duoro Wine Tour through AirBNB Experience

Not gunna lie, I was a little nervous to do an experience alone (not to mention I woke up 10 minutes before pick-up.. EEK)! I am here to report that the tour was amazing & a day well spent.
Transportation
Use public transportation as much as you can! This saved us big time when in places like London. We didn't need to use it while in Porto since we explored our local surroundings. When we were in Milan, we rented a car (for our Parma tour). This was an added expense that can most certainly be cut out if you're trying to budget even more.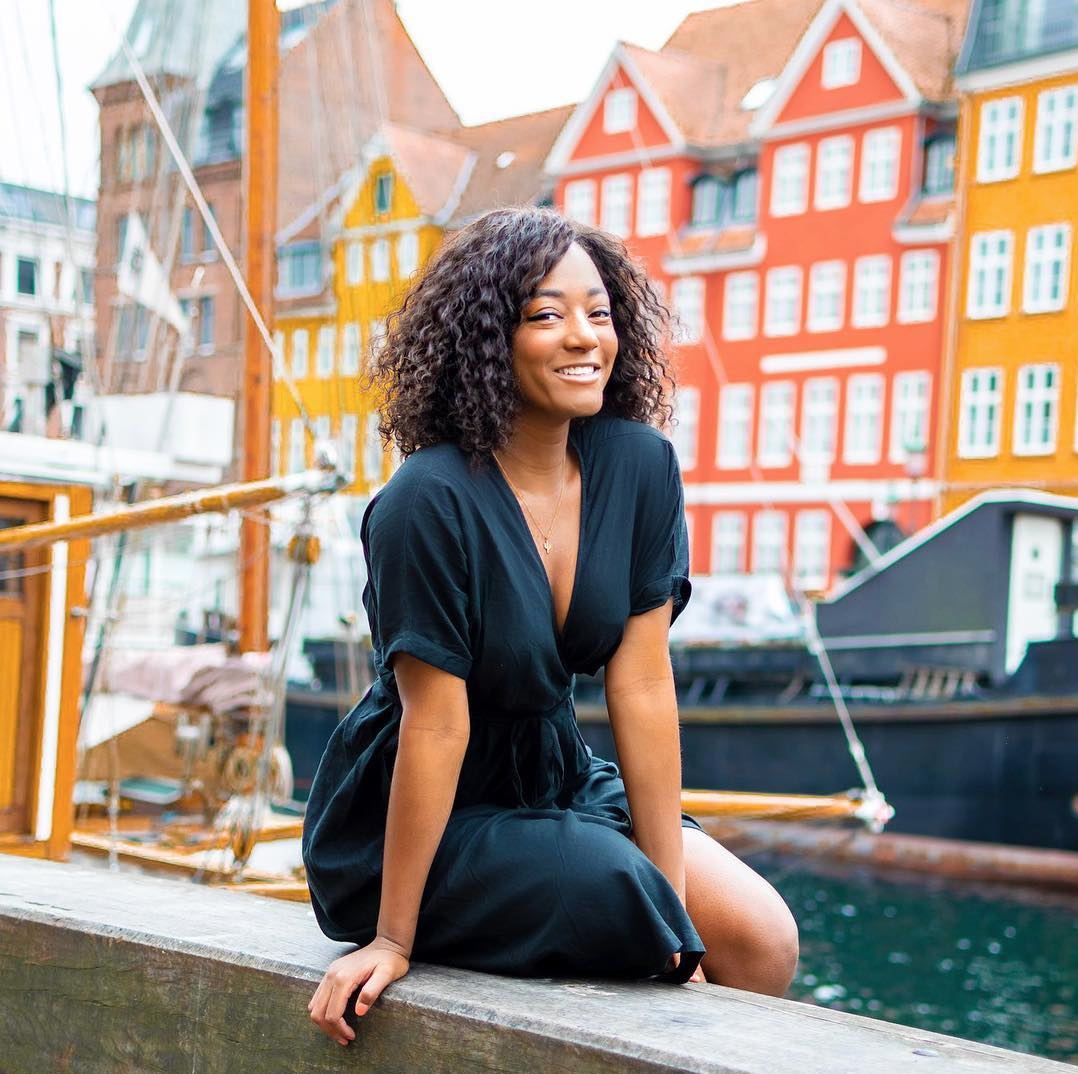 "My biggest tip is to take advantage of affordable cross country travel by using trains, companies like Flixbus, and budget airlines. You can easily & cheaply hop across boarders in a way that's nearly impossible from the US, so why not cross a few new countries off your bucket list while you're across the pond?"
Ciara, a travel blogger & expert, shares her tips on exploring the world on a budget! She quit her job working in corporate America & is now adventuring different countries while sharing her tips on her social media.
My Must-Haves
SporTEA (especially at the tail-end of a flight to keep my energy up)

Snacks

Skincare (I try to go as makeup-free as I can while traveling)

Comfortable sneakers (I traveled in one pair of Adidas the entire time I was in Europe)

Warm socks for in-flight comfort

Go the extra mile & purchase this Berkey waterbottle with built-in purification. Feel safe about drinking tap water while abroad!
Instagram Q & A
Traveling with a food intolerance/diet

Although not a $ related question, I still think it's very relevant! I'm not going to lie, traveling with a a food restriction, especially within Europe, can be hard. Certain countries and regions will be more accommodating (the UK may offer more options while Poland may be meat heavy). What will help you the most is packing snacks ahead of time to hold you over (the LARABARs I packed saved me, especially during flights).

My rule of thumb is to follow my instinct when I travel. If I want a meat-based pasta one day, i'll have it. I understand this is not an option for everyone, so politely asking or investigating ahead of time is your best bet!

What are you suggestions for traveling solo?

Don't be afraid but be wary of your surroundings. In any country, including your home country, danger can happen. Eira and I never went out after a certain hour & I didn't really drink that much (aside from one glass of wine at dinner).

Along with that, constantly update your friends/family on your whereabouts.
X, Natalie.